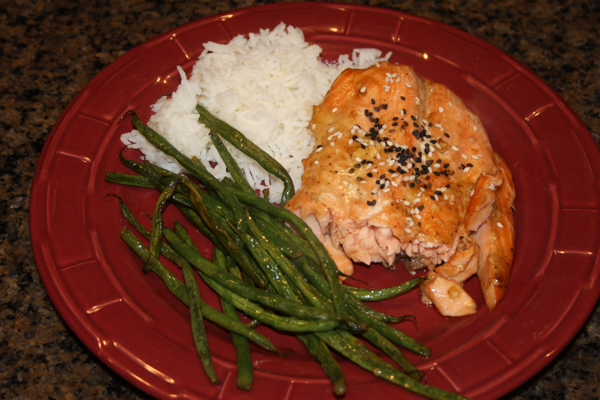 I have been trying to make a meal plan for the week (utilizing what is on sale). I am also trying to have a bit more structure and a better idea of what is for dinner. I do ask for input from the boys and that kinda establishes when a meal will show up during the week if possible. I say I have a plan, but in reality that plan is usually looks only 3 or 4 days ahead. I decided to get Spin pizza on Monday kinda as a last hoorah before school started and to take advantage of their 3 for 2 Monday deal. That left Mexican dinner and Tequila-lime Chicken chili for the next two nights. Tyler requested Mexican dinner on Tuesday and I thought it would work out well because of the frigid temperatures expected on Wednesday.
I had most of the ingredients on hand for the tequila-lime chicken chili, but needed to replenish my supply of chipotle peppers in adobo. Well on Wednesday after a doctor's appointment I went to Costco, Aldi, and Sprouts. I was still without my chipotle peppers. (Sprouts had them though the kind they carried contained wheat. Facing one more store while bundled up like an eskimo was out out the question.)
Since Plan A was out of the question, I decided to take advantage of fresh salmon on sale at Sprouts and tried this foil-wrapped salmon with oven-roasted green beans for dinner. It was fabulous! Although I was ready to hunker down with a bowl of chili to warm up after such a cold day, the salmon was quite comforting and a healthy quick option. Sometimes it is good to be flexible and go with the flow. Don't worry, I will share the green beans in the next day or so. You will love them as an easy side dish.
Asian Salmon in Foil
ingredients:
1/4 cup honey
3 cloves garlic, minced
2 tablespoons soy sauce (I use gluten-free)
1 tablespoon rice vinegar
1 tablespoon sesame oil
1/4 teaspoon ground ginger
ground black pepper, to taste
2-3 pounds salmon
sesame seeds and green onions, to garnish
directions:
Preheat oven to 375 degrees.
Line baking sheet with foil. In a measuring cup, whisk together honey, garlic, soy sauce, rice vinegar, sesame oil, ginger and pepper until well combined.
Place salmon on the prepared baking sheet and fold up all 4 sides of the foil. Spoon the honey mixture over the salmon. Fold the sides of the foil over the salmon and seal.
Place the salmon into the oven and bake until cooked through, about 20 minutes. After baking mine I opened up the packet and spooned some of the sauce over the salmon and placed it back in the oven to get a little color on the salmon. Sprinkle with sesame seeds and green onions, if using and serve. I served mine with basmati rice and green beans.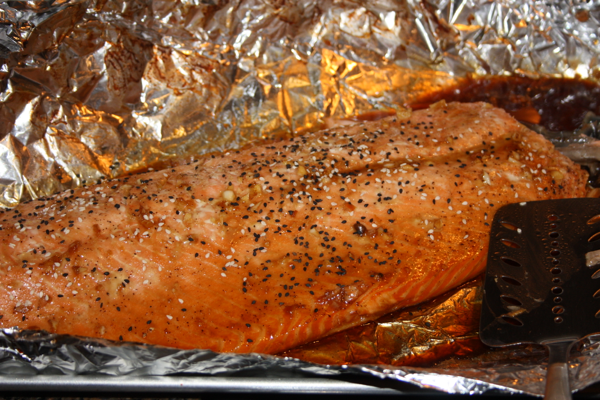 Adapted from Damn Delicious.