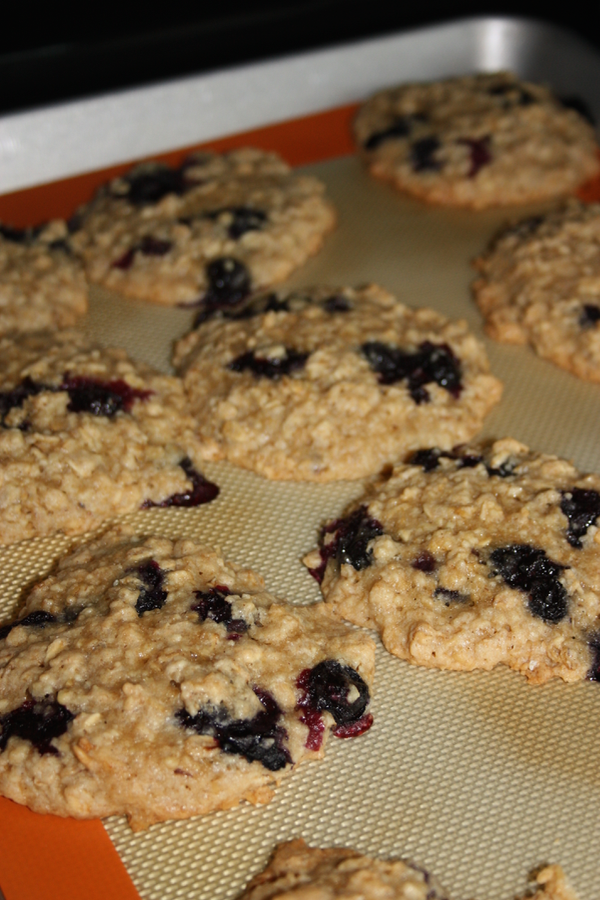 I cannot believe how long it has been since I updated my blog! Things have been crazy at our house for the last several months. My boys always swim for the city in the summer and this year William decided to dive as well. Needless to say our days were quite busy and dinner quite often was eaten poolside. In addition to the boys busy schedules, I filed to run for the Kansas Senate. If interested in following along check out my website. Talk about crazy! It has been quite a whirlwind but I know this is the road I am to travel.
Given all the hustle and bustle, I am cherishing the next few weeks before my boys head back to school. It is rather nice to sit around the table for a meal and talk about each person's day went. I know with school, soccer, and my campaign gearing up these will be cherished moments.
I decided to take advantage of a little down time this afternoon by baking cookies. It has been quite a while since I have had any free time where I could be in the kitchen. It was fun to experiment in the kitchen again. I hope you enjoy the fruits of my labor. I am looking forward to enjoying one for breakfast in the morning–in my book if it has oatmeal and blueberries it has to be an option for breakfast! They also make a quite tasty afternoon snack as Tyler ate one and then immediately yelled "these are delicious!" Now if only I had spent more time figuring out what to have for dinner. 🙂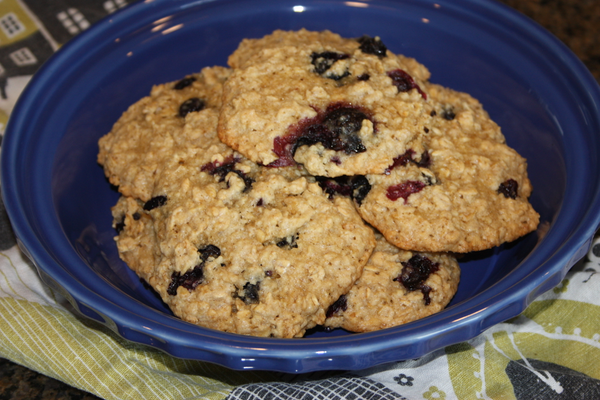 GF Oatmeal-Blueberry Cookies
ingredients:
3 cups gluten-free old-fashioned rolled oats
1/2 cup warm tap water
4 ounces almond flour
3 ounces gluten-free flour blend
1/2 teaspoon salt
1/2 teaspoon baking powder
1/4 teaspoon xanthin gum
1/2 teaspoon cinnamon
1 cup packed brown sugar
1/2 cup granulated sugar
8 tablespoons unsalted butter, melted and cooled slightly
1 large egg, plus 1 large yolk
2 tablespoons canola oil
1 teaspoon vanilla extract
8 ounces fresh blueberries
directions:
Combine 2 cups of oats with 1/2 cup of warm water, cover and let sit while you prepare the other ingredients.
Whisk almond flour, gf flour blend, salt, baking powder, xanthan gum, and cinnamon together in a medium bowl; set aside. Whisk brown sugar, granulated sugar, melted butter, egg, and yolk, oil, and vanilla together in a large bowl until well combined and smooth. Stir in flour mixture, oat-water mixture, and remaining cup of oats using rubber spatula until a soft, homogeneous dough forms. Carefully fold in blueberries. Cover bowl with plastic wrap and let dough rest for 30 minutes.
While dough is resting, preheat oven to 325 degrees. Line baking sheets with parchment or silpat liners. Once dough has rested use a large cookie scoop and scoop out 24 equal balls of dough (12 on each baking sheet). Bake cookies one sheet at a time, until edges are set and beginning to brown. The centers will still be soft and puffy, about 22-25 minutes.
Let cookies cool on sheet for 5 minutes, then transfer to wire rack.
Adapted from America's Test Kitchen The How Can It Be Gluten Free Cookbook.