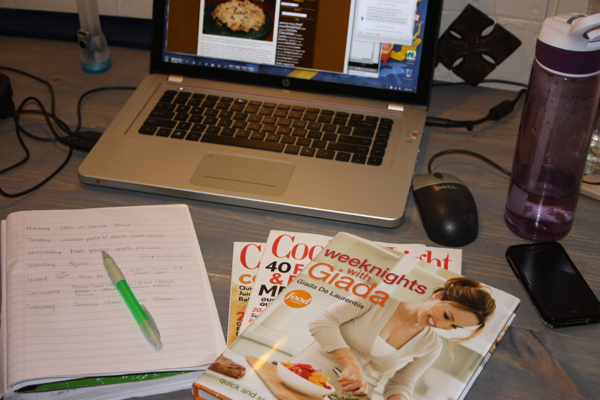 I will confess that menu planning is not one of my strengths. There are many days that I am trying to figure out what to have for dinner while I am finishing up my lunch. I have not always been this way. I actually remember many Saturday mornings sitting down, making my menu and then heading out to the grocery store to stock up for the coming week. I guess kids, soccer schedules, and meetings have eliminated my leisurely Saturday morning menu planning.
Yesterday, I decided I was going to sit down and make a plan for the week. Jeffrey's parents are coming in for the weekend and we have quite a busy week so I thought I would give menu planning another try. I do like the fact that my meals are planned and with our busy schedules I think I will be a little less stressed as I juggle soccer 6 of the 7 days this week.
When I do menu planning I like to have a mixture of old and new recipes. I also like to have some easier meals and then something a little more involved when I do have some extra time in the kitchen.
So here is my plan for the week. I can't wait to share how it goes.
Monday – Pasta with Simple Tomato Sauce
Tuesday – Chicken Pasta with Lemon Cream Sauce
Wednesday – Ham, Gruyere, and Apple Panini
Thursday – Chicken Fajitas
Friday – Pita sandwiches
Saturday – Cinnamon French Toast Casserole, Bacon, Fresh Fruit for breakfast
Asian Chicken Salad for lunch and a burger cookout with friends for supper.
I also penciled in some goodies to make for the week. I wanted to make sure I had several goodies to offer our house guests.
Banana Bread – a new banana bread recipe that is super yummy and used up the mound of bananas that were blackening on my counter. I will be posting this recipe soon.
Raspberry Breakfast bars
Coconut Almond Granola