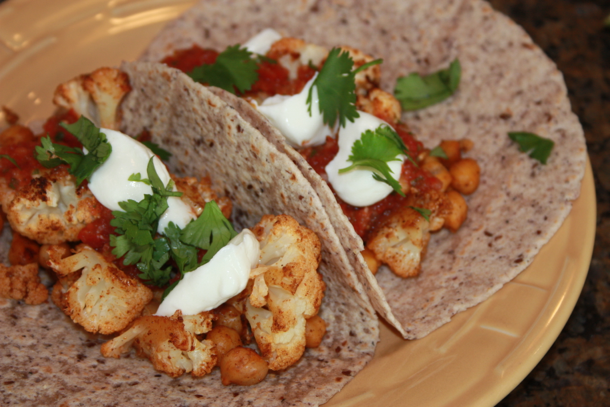 I want to start this post by saying thank you to everyone who sent me emails and Facebook messages telling me how much they missed me updating the blog. I have missed blogging, but the schedule our family had the past several months left very little time for me to devote to blogging or trying new recipes. Not only were we busy; with limited time in the kitchen and having to work around dietary restrictions, likes, and dislikes I just got overwhelmed.
I am starting to get back into my groove…settling into our new community and learning our new rhythm of life. Even in the middle of the craziness, I find the kitchen to be one of my favorite places, especially when I cook for others. Bringing a smile to someones face who eats my cooking makes my day!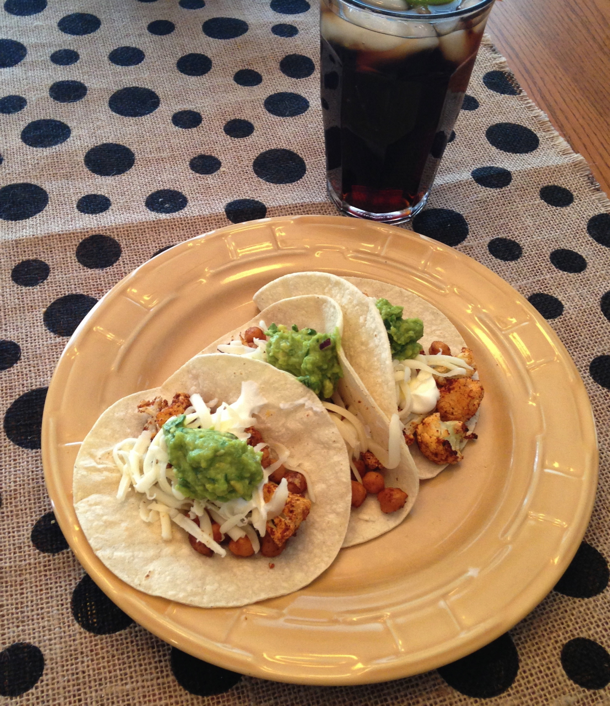 Another thing that makes my day is anticipating having these tacos for dinner. They are without a doubt my newest favorite recipe (well at least out of the recipes that are fairly good for you). I have a couple of new favorite desserts that I will get around to sharing , but these are my new favorite taco. I would rather have these hands down then any other taco.
For the most part my family enjoys these as well. Tyler is on board and loves them like I do. (He will admit that he thought I was crazy at first.  In a moment that really made me proud he said, "sometimes Mom's recipes sound a little weird, but you should try them because sometimes weird is good.") Jeffrey confirms that this is his favorite way to eat cauliflower. William, although he may claim these are terrible, chose these as his taco of choice the other night (I also had shredded beef) though he also claims that it was only because I had fresh homemade salsa to go on top.
So for those of you who may think I have lost my mind. I challenge you to try these. They are well worth venturing out of your comfort zone. Let me know what you think.
Roasted Cauliflower and Chickpea Tacos
ingredients:
For the Tacos:
2 teaspoons chili powder
1 teaspoon ground cumin
1/4 teaspoon garlic powder
1/4 teaspoon onion powder
1 teaspoon sea salt
1 tablespoon fresh lime juice
1 tablespoon olive oil
1 tablespoon water
1 (15 oz.) can of chickpeas, drained and rinsed
1 small head cauliflower, washed and cut into bite-size florets
Corn tortillas (we really liked trying blue corn tortillas with this)
1 cup finely chopped red cabbage
1 jalapeño, sliced, seeds removed
1 large avocado, seed removed and diced
Chopped cilantro
For the Lime Crema:
1 cup plain Greek yogurt or sour cream
1/8 cup fresh lime juice
1/4 cup chopped cilantro
Salt and pepper, to taste
Directions:
1. Preheat oven to 400 degrees. In a medium bowl, whisk together chili powder, garlic powder, onion powder, cumin, salt, lime juice, olive oil, and water. Stir in chickpeas and cauliflower florets. Place seasoned chickpeas and cauliflower on a greased baking sheet or baking stone. Roast for 30-35 minutes, stirring occasionally during cooking, until chickpeas are slightly crispy and cauliflower is tender.
2. While the cauliflower and chickpeas are roasting make the lime crema. Place the Greek yogurt or sour cream in a small bowl. Add fresh lime juice and cilantro. Stir well. Season with salt and pepper, to taste.
3. Take a corn tortilla and place roasted cauliflower and chickpeas on top. Top with red cabbage, jalapeño slices, avocado, and cilantro. Drizzle lime crema over the tacos and serve! I have also served them with fresh salsa and guacamole depending on what I have on hand.
Adapted from Two Peas and Their Pod