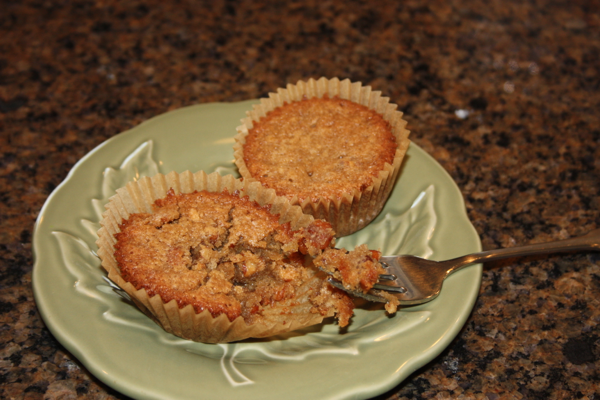 I know you are probably in the midst of getting yourself (your kitchen, family and friends) all together for Thanksgiving. I know I am and have been busy with those tasks which is why this post is a little late coming out.
We have been in our house for just over three weeks and are hosting Thanksgiving dinner on Thursday. Needless to say I have been rushing around like crazy: grocery shopping, cleaning, getting rid of packing boxes, hanging pictures, as well as cooking. Everyone is pitching in with our dinner so I am not too stressed about Thanksgiving, but having extra people in the house I am having to plan other meals as well. Knowing that our 28 lb. turkey is going to be using our oven for a large part of Thursday morning I decided to make a couple of breakfast treats in advance. I baked up a patch of pumpkin scones as well as these pecan pie muffins.
My friend Ashley made these muffins the other day and I fell in love with them at first bite. AMAZING!!! I was super excited when she shared them with me because just a few days earlier I saw Trisha Yearwood make something similar. I, however, went with Ashley's recipe because her recipe cut the butter in half and they are still amazing. In light of these muffins being "healthier," I went with Ash on this one. Feel free to add the extra butter if you want though I don't think you will miss it. 🙂
So whether or not you make these for Thanksgiving you owe it to yourself to make them sometime over the upcoming holidays. A word of advice I used my favorite muffin liner and they come out of the pan and liners perfectly. I hope you have a fantastic Thanksgiving!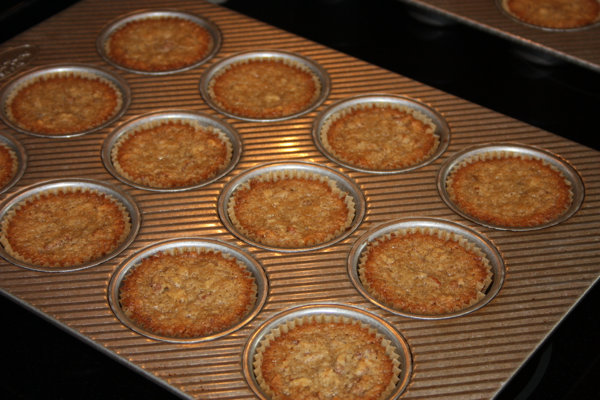 Pecan Pie Muffins
ingredients:
1 cup packed brown sugar
1/2 cup flour (I use gluten free.)
1 cup chopped pecans
2/3 cup melted butter
2 eggs, beaten
directions:
Preheat oven to 350 degrees and line a 12 cup muffin pan with paper liners.
Combine brown sugar, flour and pecans together in a large bowl. Whisk the butter and eggs together and pour over the pecan mixture. Stir until everything is combined well and moist.
Fill the muffin tin 2/3 full with batter. (I use a large scoop to make sure mine are the same size.) Bake for 20-25 minutes.