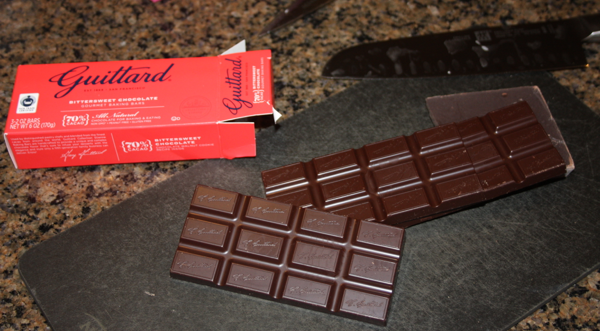 Over the holidays, a family member asked me about the future of my blog. I laughed a little and asked if Jeffrey had put him up to asking me. He said "no" so I was pretty sure he was genuine in his interest. I thought there are probably several of my readers who were wondering the same thing.
I have thought about that question quite a bit and I really like sharing with my readers and I love the communication that I get back from readers. At the same time, I didn't like the self-imposed perfection that I put upon myself. I always felt like the food had to be amazing for me to share and the pictures had to be good. (I would strive for incredible shots but they just never lived up to my own expectations.) It seemed easy for my blogging to get pushed to the side as I became busier with the boys. After carting the boys all over town for different activities and eating dinner later than I would like, the last thing I wanted to do was try and get a perfect picture. So why am I telling you this? Well, I missed blogging. I missed sharing with you and hearing from you. So I guess my answer to the question of what is the future of my blog is that yes it has a future. Will it be the same? Probably not.
I don't really see my schedule getting any less busy. (My boys are getting older and love soccer, church activities, and hanging out with their friends.) I am the head chauffeur at the moment and I mostly love it. I know it won't be long and that title will be gone and I will have a new one. That's okay, but I will embrace it while I still can. Even in the busyness I still would rather my family eat a home-cooked meal instead of one out of a drive through. Are they always glamorous? No! Do they have to be? No. (I am learning this.) So I will be blogging and sharing. Hopefully, my new approach will be embraced by you. I am learning I don't have to be perfect or always cook something that is perfect. I am embracing more time with friends and family and less concern about how things look. So this year as a family we are embracing "scruffy hospitality". I am hoping to let that scruffy hospitality be how I blog as well. I will be sharing more as we go along but I think it will be a good fit for all of us.
So here is to a new year! I would love to hear from you. It may get a little crazy around here but it will be real. So to get us started…I am sharing hot chocolate with you. Comforting and delicious because that is what I want others to feel when they are at our table and if you were at my table I would love to share it with you as well.
It is a little indulgent and I am sure this is going against some of your new year's resolutions, but I think it is how I want the blog to be…a place where you can come visit and see the messiness of life but enjoy the friendship and comfort of sitting down at the table with friends.
French Hot Chocolate
ingredients:
1 1/2 cups milk (whole or 2%)
1/2 cup heavy cream
2 teaspoons powdered sugar
1/2 teaspoon espresso powder
8 ounces bittersweet chocolate (this was to bitter for Tyler so adjust to your tastes)
whipped cream for topping
directions:
In a medium sauce pan over medium heat, whisk together the milk, cream, powdered sugar and espresso powder until small bubbles appear around the edges. Do not let the mixture boil.
Remove from heat and stir in chopped chocolate until melted. You can return to low heat if needed to melt completely. Serve warm topped with whipped cream. It is also delicious to serve half strong coffee and half hot chocolate to make a fabulous mocha. Top with whipped cream of course.
Adapted from The Law Student's Wife.