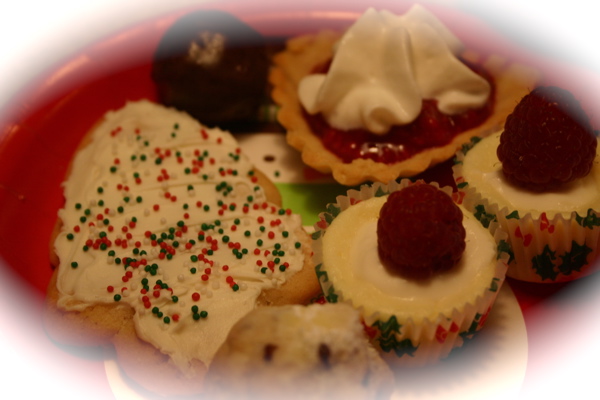 I am happy to say that my catering obligations for the year have been completed. I love cooking for others but I also love spending time in my own kitchen making goodies for my own family and friends.
The last several weeks have been quite busy and I have been in the kitchen quite a bit, but I have not been able to experiment so I have been limited on what I can blog about. I am excited now to be able to spend time creating new recipes and making holiday treats. We have several goodies that are a must at our house during the holiday season and Tyler has been constantly reminding me about a certain cookie that must be made. I have several new recipes that I want to try and a fun giveaway that I will be announcing later this week. Stay tuned.
Now that my "work" schedule is slowing down, I have time to relax and enjoy the fun festivities at home. Gingerbread house decorating is one of my all-time favorites. My kids are still at the stage of just decorating so I normally buy a pre-assembled kit but look forward to the days in which they might actually enjoy making everything from scratch and being able to pull my mom's gingerbread pans out with the rest of the Christmas treasures.
So as I head to the kitchen for a night filled with eating too much candy and decorating a gingerbread house, I am leaving you with a few of my past favorite goodies to add to your Christmas baking but please check back because I can't wait to share some other family favorites in the next few days that haven't made it on the blog yet.