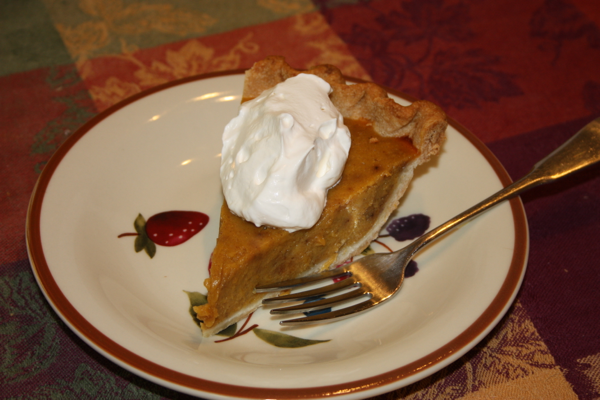 Today we celebrate my first born's birthday. William is nine today and I can't believe how the time has flown by. It seems like just yesterday Jeffrey and I were impatiently waiting the arrival of our baby boy.
William is a typical first born and has shown Jeffrey and I quite a bit about ourselves (both good and bad). We are so proud of the young man he is becoming.
As is custom at our house, William has selected the menu and I am eager to share these recipes with you. For dinner, William wants a homemade Mexican pizza so I will be creating something similar to Taco Bell's Mexican pizza. (I can't wait to share!) For dessert William is letting me off easy and has requested chocolate peanut butter cookies, but only because I made pumpkin pie last week for Jeffrey's homecoming. Pumpkin pie is one of William's favorite desserts. He really loves anything pumpkin and I would have gladly made pumpkin pie for his birthday had we not just finished our previous pies last night. 🙂
This pumpkin pie recipe is my Mom's recipe and I am so glad that William enjoys it so much. I think of it as a way my Mom is able to participate in the lives of my children. I am sure if she was still with us not only would we be having cookies for dessert but she would make sure he also had a pumpkin pie on the side.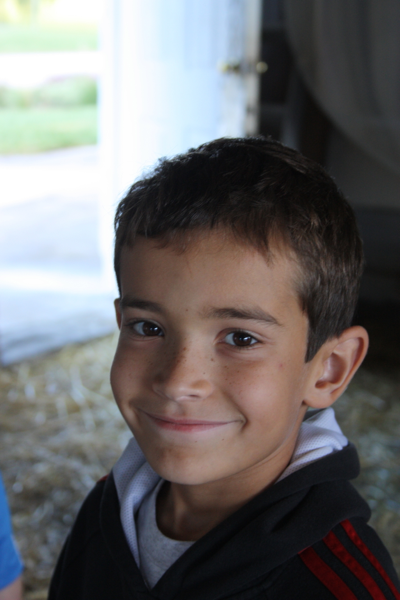 Mom's Pumpkin Pie
Printer Friendly Recipe
Ingredients:
4 cups pureed pumpkin
2 cups sugar
4 eggs
2 teaspoons cinnamon
1/2 teaspoon nutmeg
1/2 teaspoon ground cloves
1/2 teaspoon ginger
1/2 teaspoon salt
2 teaspoons vanilla
1 (12-ounce) can evaporated milk
2 unbaked pie crusts
Directions:
Combine all ingredients except the pie crust and whisk together in a large bowl. Divide the mixture between the two unbaked pie crusts. Bake in a 425 degree oven for 15 minutes. Reduce heat to 350 and then cook an additional 40 minutes. (I cover the edge of the crust with a pie shield or aluminum foil during the last 30 minutes to prevent it from over browning.) The pie will be finished when you slightly giggle the pie and the center no longer giggles. Cool and serve with whipped cream. Refrigerate any leftovers.