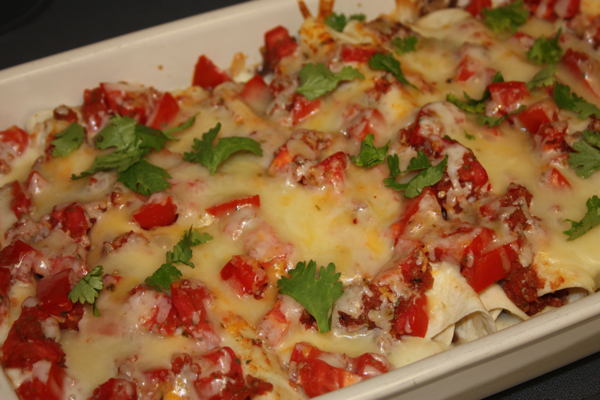 Reality has hit! Summer break is over and it is time for us to come back to a scheduled life. The boys and I have lived in our own little bubble for the last 2 1/2 months and today we were welcomed back to reality.
While a more scheduled life has some advantages, I have to admit I came to this day dragging my feet. I love the lazy days of summer. As William counted down the last few hours of his "freedom," Jeffrey and I accused him of being melodramatic while on the inside I knew what he meant. I now have to go back to the routine of life and the busyness that school brings.
I am sure I will be much more up to date on current events, my house will no doubt be cleaner and it will be nice not having to act as a cruise director coming up with activities for bored children. It's the hustle and bustle of all the activities that can cause me to wear thin and long for the lazy days of summer. However, this recipe is a family favorite that is essential to keeping me from resorting to take-out when we are going full speed with all of the back-to-school activities. The added bonus is that the recipe is meatless, and no one will even miss the meat. These enchiladas are so filling and delicious. Make sure to keep items on hand in your pantry, because this recipe has saved me on numerous occasions. So meatless Monday here we come.
Black Bean Enchiladas
Printer Friendly Recipe
Ingredients:
1 onion, chopped
1-2 tablespoons olive oil
2 (15-ounce) cans black beans, drained
1 1/2 cups salsa
12 flour tortillas
2 medium sized tomatoes, diced
1/2 cup cheddar cheese
1/2 cup mozzarella cheese
optional: sour cream , shredded lettuce, and guacamole for topping
Directions:
In a large skillet, heat the olive oil and add the onion cooking the onion for 2 to 3 minutes until it has softened. Add the black beans. (You can mash one can and keep one whole or mash them once you add them to the onion mixture using an immersion blender. We prefer to use an immersion blender on the whole mixture.) Add 3/4 cup of salsa stirring to combine, heating until everything is heated through.
Spray a 9 x 13 inch baking dish with nonstick cooking spray. Spoon about 1/4 cup of mixture down the center of each flour tortilla.  Roll up and place, seam side down, in a 9 X 13 baking dish. Combine the remaining 3/4 cup salsa with your diced tomatoes; spoon over the enchiladas. Cover with aluminum foil and bake at 350 degrees for 15 minutes. Uncover; sprinkle with cheeses and bake an additional 5 minutes or until cheese is melted and bubbly. Serve topped with sour cream, shredded lettuce, guacamole or toppings of your choice.
Adapted from family friend Melody.