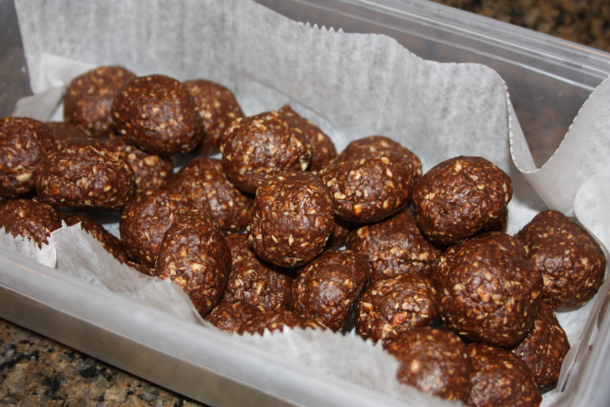 I will confess that I am still trying to get into the rhythm of back to school, soccer practices, blogging, keeping my house clean, and still being a person that people like to be around. It is hard! I will confess that usually my blogging is what takes a back seat. I am beginning to be ok with that. I know I will find my groove though for this season in life trying to get good healthy (or most of the time healthy) food into my families tummies is the priority.
I am learning to cook in stages. Most of my meals these days are prepped in advance and then Jeffrey finishes them when he gets home before I get back home with the boys. I am also utilizing the crock pot when I can and hopefully the fall weather will help make this more of an option. I can't wait to break out all of my chili recipes. (I did make a new chili last week and will be sharing it soon.) This cooking in stages is all new to me and I know it will make me a better cook and blogger but it is a learning curve for sure.
To help keep me sane (and to make sure others still like to be around me) I have committed myself back to the gym. The summer was tough on my gym attendance; however, I am getting back and mostly loving it. I still have to make the choice to get up and go though it does seem to be becoming easier. I do feel a lot better when I have had a good workout and it helps keep me on track. When you put the extra time in at the gym, it just somehow seems easier to say no to some of the food temptations. It doesn't mean I always say no but I do feel I make better choices.
That is where this yummy recipe comes in. I love, love, love chocolate and peanut butter. I can eat it in a Reese cup, peanut butter out of the jar with a chocolate bar for dipping, mom's no-bake cookies and really any combination of the two that I can find. Not all of these are the best but these little granola bites are something that I can grab one or two of and get my chocolate and peanut butter fix without feeling so guilty. Win-Win in my book. They are fabulous and so easy to put together. I can't say enough about how yummy they are so go make a batch for yourself and let me know what you think.
No-Bake Dark Chocolate Peanut Butter Granola Bites
ingredients:
2 cups gluten free old fashioned oats
1/2 cup shredded coconut, I used sweetened but unsweetened is fine.
1 cup almonds
1/2 cup creamy peanut butter
1/2 cup honey
1/4 cup coconut oil
1/4 cup unsweetened cocoa powder
1/4 cup chocolate chips (dark or semi-sweet)
1 teaspoon vanilla extract
1/4 teaspoon salt
directions:
Place the oats in the bowl of a food processor. Pulse until ground into small pieces (about 10 pulses). Add in the coconut and almonds and continue to pulse until finely ground. (Make sure there aren't large pieces of almonds or it will be hard to roll the mixture into balls.) Transfer to a medium mixing bowl.
In a medium saucepan, combine the peanut butter, honey, coconut oil, cocoa powder, and chocolate chips. Heat over medium heat until the mixture is smooth and the chocolate chips are completely melted. Remove from the heat and stir in the vanilla and salt. Pour the mixture into the bowl with the oat mixture and stir together until well incorporated.
Scoop the mixture in 1½-2 tablespoon dollops onto a baking sheet lined with silicone baking mat or waxed paper. Let sit for a few minutes until slightly more firm and then roll into balls. Once the balls are formed, chill in the refrigerator until firmly set, about 1-2 hours.
Slightly adapted from Annie's Eats.