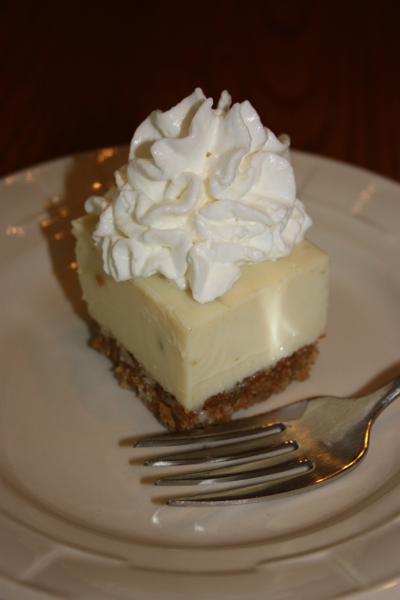 I hope you don't mind that I am taking a lighter load to my blogging over the summer. I decided I could be stressed about getting three posts each week, continue experimenting with new recipes, and spending time with the family or I could post a minimum of one post a week and then feel good about having the time needed to do all the other things that need to get done.
You will ultimately win in this scenario because the recipe that gets picked to be shared will definitely be a true favorite instead of just something to get another post up.
These key lime pie bars are just that. They are superb and I made them gluten free! I am pretty sure that no one would even guess that they are gluten free. They are superior and even still delicious after being in the refrigerator for almost a week.
I love key lime pie and had been having a hankering for some lately. I finally decided to give it a try with gluten free graham crackers and I am so glad that I did. These bars are ultra rich and a small square definitely goes a long way. (This just means your dessert lasts longer.) I have thoroughly enjoyed pulling out a square after dinner each night. They are super refreshing and such a good treat.
Key Lime Pie Bars
ingredients:
1 1/2 cups graham cracker crumbs (I used Schar gluten free grahams.)
2 tablespoons sugar
1/2 cup sweetened flaked coconut
1/3 cup butter, melted
3 cups sweetened condensed milk (almost 3 full cans)
1/2 cup plain greek yogurt
3/4 cup key lime juice
1 tablespoon grated lime zest
whipped cream, for serving
directions:
Preheat oven to 350 degrees. Line an 8X8 inch baking pan with parchment, leaving an overhang on two sides. Spray the parchment with nonstick cooking spray and set aside.
Combine the graham cracker crumbs, sugar, and coconut in medium sized bowl. Pour in melted butter and stir to combine. Press the mixture into the prepared pan and bake for 8 minutes. Set on a wire rack to cool while you make the filling.
Whisk together the sweetened condensed milk, greek yogurt, key lime juice and lime zest in a medium sized bowl. Once the mixture is well combined, pour over the crust and return to the oven. Bake for 8-10 minutes, or until the filling fills firm to touch. Make sure the mixture does not brown. Cool at room temperature and then chill in the refrigerator for several hours. Cut into 16 bars and top with whipped cream before serving.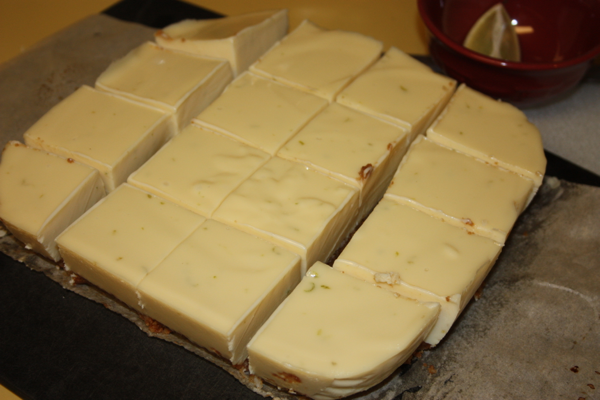 Adapted from Cook Like a Champion