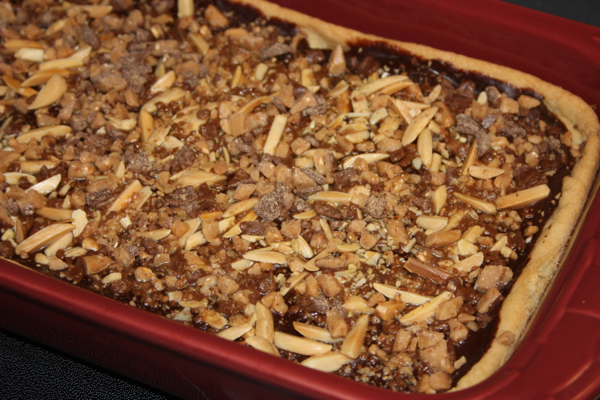 I am one of those people who normally prefers to make everything from scratch. I kinda feel that using a box or a tube of cookie dough is cheating and somehow less than stellar. I sometimes have to check my attitude and realize that not everyone (sometimes including me!) has time to make something from scratch. Honestly you can make some yummy recipes and still use some shortcuts.
This is one of those recipes. Yes–you use store bought cookie dough, but it is super easy and delicious and no one will know unless you tell them.
I have actually been making this recipe for quite sometime, but apparently I haven't made it in the past two years because I haven't shared it with you. I decided it would be a nice treat for Jeffrey and I to enjoy after laboring over our house last week. I was right. It had been too long since we had enjoyed the dessert and it was just what we needed to enjoy while sitting down to relax after a busy day.
These make an excellent dessert option for the summer because they are served cold. If you want them to be even fancier, bake them in a tart or springform pan and slice them in wedges. You will not be disappointed and they will be a show stopper for your next get-together.
Mascarpone Chocolate Toffee Bars
Printer Friendly Recipe
Ingredients:
1 pound refrigerated sugar cookie dough (recommended: Pillsbury)
2 (1.4-ounces) chocolate-toffee candy bars, coarsely chopped, divided (recommended: Skor but I have also used the Heath pieces found in the baking aisle and they work as well.)
1 cup semisweet chocolate chips
1 cup (8 ounces) mascarpone cheese, at room temperature
1/4 cup sliced or slivered almonds, toasted
Directions
Position an oven rack in the middle of the oven. Preheat the oven to 350 degrees F.
Spray a 7 by 10 3/4-inch baking pan with cooking spray.
Using damp fingers, gently press the dough into the prepared pan. Using the tines of a fork, prick the dough all over. Bake for 12 to 14 minutes until the crust is lightly browned. Cool for 15 minutes.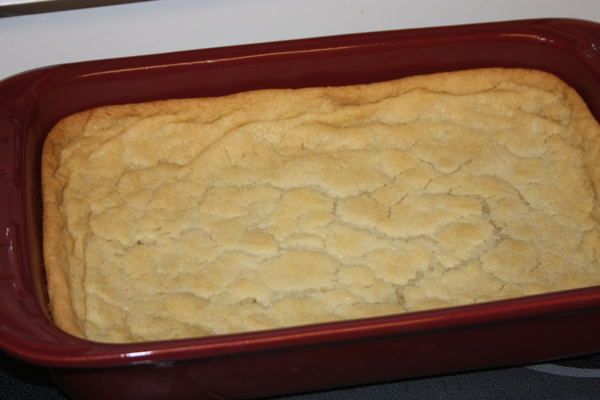 Place the chocolate chips in a 2-cup measuring cup. Microwave on high for 1 minute; stir; microwave in 30 second intervals stirring after each until the chocolate has melted. Whisk in the mascarpone cheese until the mixture is smooth. Using a spatula, spread the chocolate mixture over the cooled crust. Sprinkle chocolate-toffee candy pieces and almonds over the chocolate mixture. Refrigerate for at least 2 hours until the chocolate layer is firm. Cut into squares when ready to serve.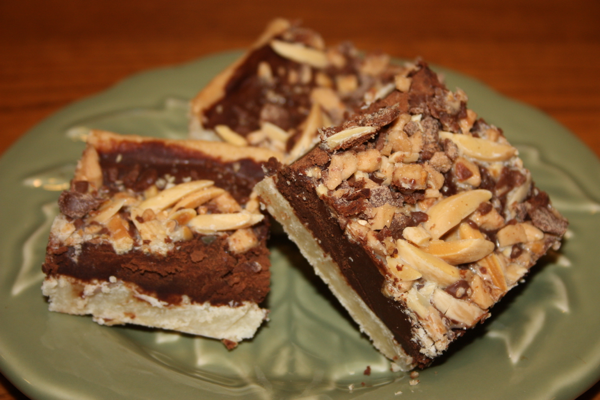 Adapted from Giada DeLaurentis