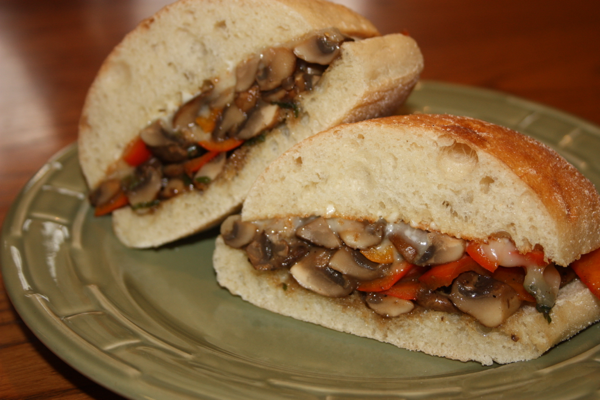 I hope you and your family had a wonderful Thanksgiving! I had a nice Thanksgiving filled with delicious food. I definitely ate more than I should have, but I think that is part of the tradition. (At least that is how I am trying to rid myself of any guilt.) I thought several times throughout the day about how blessed I am.
One of the things I am thankful for is this blog and the new friends I have met through my modest attempt at sharing what is going on in my kitchen. Thank you for reading and leaving me your comments both on the blog and on Facebook. I love knowing that people are getting in their kitchen and sharing food with others. I am also thankful for all the friends who have shared recipes with me and for those of you that send me an email sharing something new that you have tried or a family favorite.
Today's recipe came out of my attempt to clean out my refrigerator before we left town for the holiday. I hate throwing out spoiled food so I try to pull the odds and ends in my refrigerator or pantry together to make a dish so I don't waste food. This sandwich was the result of my effort to avoid wasting food. I have to say it was so delicious that it will probably be on my regular rotation.
I have mentioned before about how I try to go meatless at least a couple times a week and this was an excellent meatless meal. I love mushrooms and find that they are an easy alternative to beef. I decided to sauté the mushrooms in olive oil and a touch of butter and then threw in some red, yellow, and orange bell peppers just to add some color. I put the mixture on top of some toasted ciabatta bread with a slice of provolone and I was all set. It turned out to be a wonderful lunch and has left me wanting more. (I see mushrooms on my grocery list for when I get back home!) If you are looking for a quick meal that can be thrown together in no time, here you go. Add a nice tossed salad and some fruit and you have a nice well rounded and delicious meal.
Mushroom and Bell Pepper Sandwiches
Ingredients:
1 tablespoon butter
1 tablespoon olive oil
Baby Portabella mushrooms, quartered (I used about 1 pound for two sandwiches.)
sliced bell peppers
splash of Worcestershire sauce
salt and pepper to taste
provolone cheese slices
ciabatta rolls
Directions:
Heat the butter and olive oil together in a large skillet until the butter has melted. Add the mushrooms and sauté until they begin to soften. Add the bell peppers and cook a few more minutes until the peppers begin to soften. In the meantime, cut the ciabatta rolls in half and stick under the broiler in the oven until they lightly brown. Top the rolls with the mushroom mixture and a slice of provolone. Stick the sandwich back under the broiler for 1 minute until the cheese melts. Top with the top half of the roll and enjoy!