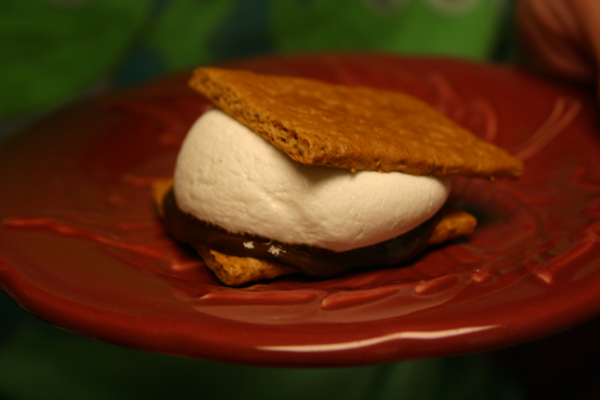 I will confess that I have been struggling lately with what to have for dinner. The temperature in Kansas City has been unseasonably hot and my desire to spend time heating up the kitchen has been minimal. I have been spending more time at the grill. Most of the things I have been making are just thrown together…grilled chicken sandwiches, street style steak and chicken tacos, and fresh salads.
I also joined a CSA this year and have been busy trying to figure out how to use all of my wonderful local ingredients. All of this to say I have been negligent on my photo taking. I am still trying to get into the swing of our summer schedule (which seems to be busier than I prefer.)
I still want to be consistent in my blogging so today you are getting a super simple summertime treat. I love s'mores. The gooey marshmallow, melted chocolate, and graham cracker. Pure contentment. I know you are thinking…why is Dinah sharing this? Well, I am sharing it because you don't have to have a fire or fire pit to enjoy this outdoor classic. We have spent several evenings this summer enjoying s'mores and I don't have to worry about my children trying to catch each other on fire. We love to make these and either stick them in the oven or on the hot grill. Perfect s'mores in minutes! So the next time you are having a backyard barbecue go ahead and make several s'mores to throw on the grill for dessert. They even come wrapped to make eating them mess free.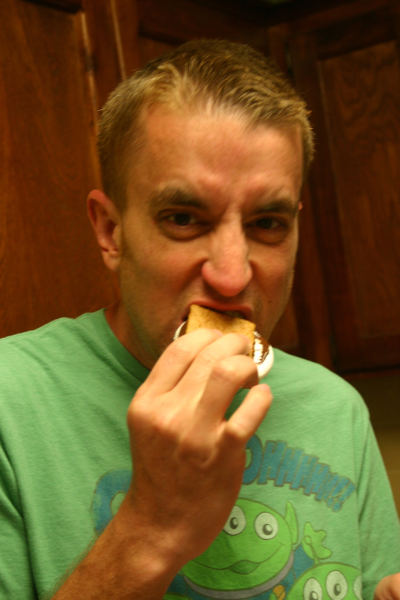 S'mores
Ingredients:
graham crackers
chocolate bars (we prefer dark chocolate at our house)
marshmallows
aluminum foil
Directions:
Place one or two graham cracker squares on a large square of aluminum foil. Top the graham crackers with 1 marshmallow per square and chocolate. Top with a final graham cracker. Wrap each assembled s'more in the aluminum foil (similar to wrapping a baked potato). When ready to serve, either put the wrapped s'mores in a 350 degree oven or a hot grill and heat for about 5 minutes. Unwrap and enjoy!