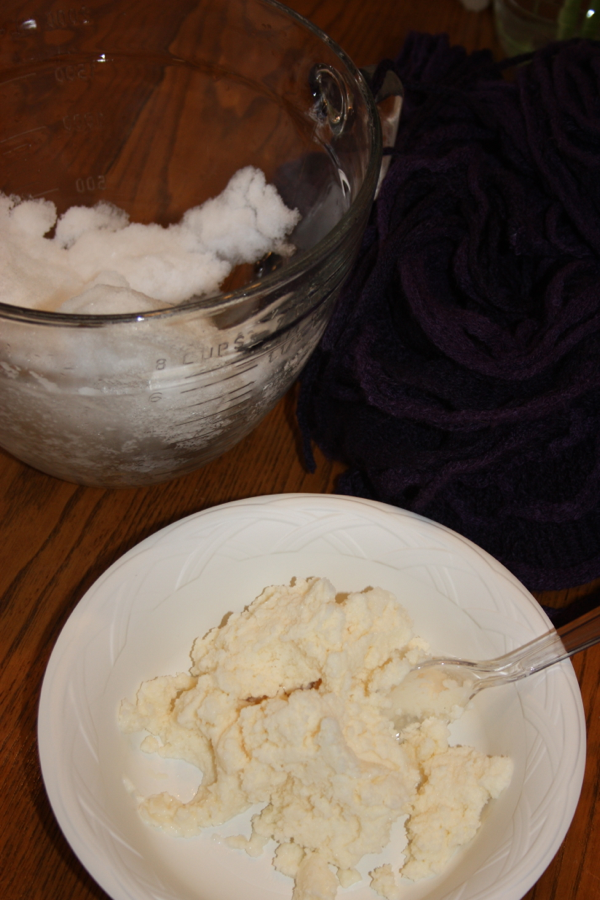 The past two weeks have been quite crazy around our house. We have received two large snow storms (over 20 inches) and currently still have large amounts of snow covering our yard. This crazy weather has had me mostly cooking from my old favorites instead of venturing into something new. While it is great for getting dinner on the table and great for using up items in our pantry and freezer (who wants to get out when there are mountains of snow covering the parking lots?), it doesn't provide much in the way of blogging fodder.
I will say that over the past couple weeks I have excelled in using up leftovers.  After eating the leftovers as much as one can, I had to re-purpose them into something new. Here again this is great for our budget and not so great to blog about.
With the cold weather, we have consumed a fair ammount of hot chocolate. The boys also seem to be especially fond of popcorn (perhaps because they watched movies when out of school). One day while the kids were outside playing in the snow, I decided I would give them a treat and make snow cream. (To be clear, I don't make this treat very often because we hardly ever get enough snow to make it worthwhile, but with almost 2 feet of snow in the last two weeks snow cream was a must.)
If you have never had snow cream it is a fun treat. It tastes like homemade vanilla ice cream without all the churning. I'm not sure the weather will cooperate for another batch of this yumminess, but perhaps you can bookmark this post or pin it so you will have it for next winter. (I can honestly say I am content with spring to arrive, flowers to bloom, and having to churn my own ice cream in the next several months.)
Snow Cream
Ingredients:
1 large bowl of fresh snow (at least 8 cups)
1 can sweetened condensed milk
1 teaspoon vanilla
Directions:
Combine all ingredients together in a large bowl and stir, stir, stir until your condensed milk has been incorporated into the snow and you have a mixture that looks like soft serve ice cream. Enjoy immediately!