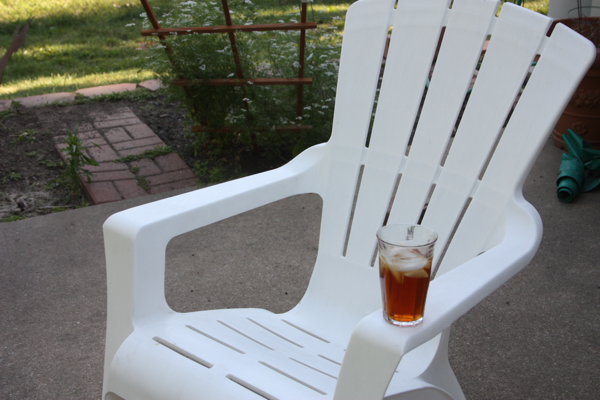 Summer is finally here! It seems like for the last month I have been rushing from one event to the next. It has been crazy! I even made a whirlwind trip to Nashville in the midst of everything else that was going on.
My trip to Nashville, although super fast, was a lot of fun. I got to hang out with one of my girlfriends that I hadn't seen in years. We had a blast making cookies in her kitchen. (Unfortunately, she doesn't share her recipe for chocolate waffle cookies, but they are too good for me not to try to replicate. So one day soon I will share them with you.)
I decided to share this Southerner's recipe for sweet tea with you. While I don't normally drink anything other than water, I do know the importance of a good glass of sweet tea. I don't make it as sweet as some, though it is still quite refreshing. What better way to start off summer than a nice cold glass of sweet tea?
Maybe drinking a glass and taking a moment to reflect on the past school year will be the start to summer for which I am looking. We all need to take a moment for reflection and going back to my roots and enjoying sweet tea is just what this girl needed.
Sweet Tea
Ingredients:
tea bags to make 1 gallon of tea (I use Lipton gallon size bags but the box will tell you how many you need.)
3/4 cup sugar
water
Directions:
Bring 4 cups water to a boil. Add tea bags and steep (let it sit) for 5 minutes. Remove tea bag and discard. Add sugar to the hot tea. Stir until the sugar is dissolved. Now add ice and cold water until you fill a gallon pitcher. Enjoy! Garnish with lemon if desired.