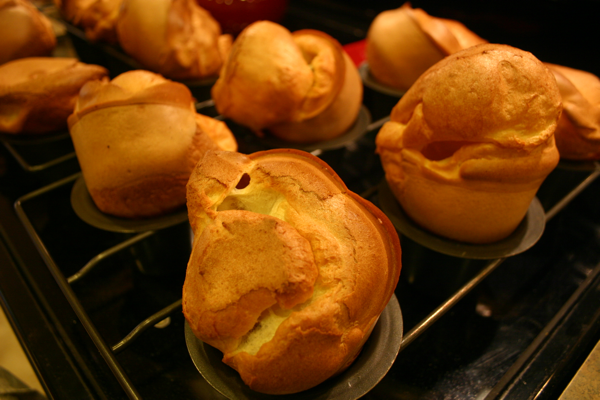 Last Friday before our long drive back to Kansas City, Aunt Becky made these popovers for us. What a treat! I had never had popovers before and wasn't really sure what to expect. They were delicious!
As we were sitting around the table waiting for them to finish baking, we were talking and Aunt Becky and Beth (my mother-in-law) were surprised that I had never had them before. Beth thought for sure that she had made them sometime when we had visited because she remembered making them for Jeff's siblings and their spouses. I am sure they will be on her list to make the next time we visit Oklahoma.
I really enjoyed them and they were such a treat. I was amazed at how much they pop up out of the pan. They were quite delicious slathered in butter and strawberry preserves. I think I will be buying a popover pan as a birthday present to myself this year so we can enjoy them around our table.
While Aunt Becky was the one who made the popovers I am sharing Aunt Jan's recipe because it was the recipe I had in my collection of recipes. (One that has been looked over way to many times.)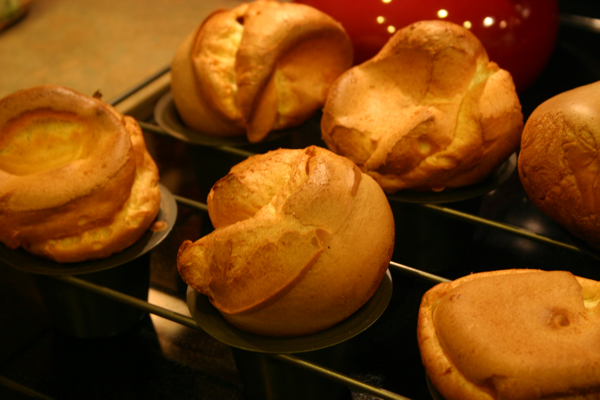 Aunt Jan's Pop-Overs
Printer Friendly Recipe
Ingredients:
1 cup flour
2 eggs, beaten
1 cup milk
1/2 teaspoon salt
Directions:
Stir all ingredients together with a spoon or whisk. Batter may be lumpy. Pour into well-greased pop-over pan. (You may use a muffin pan but the results are not as spectacular.) Place pan in cold oven. Set temperature at 400 degrees. Bake for 35 minutes. Serve immediately!