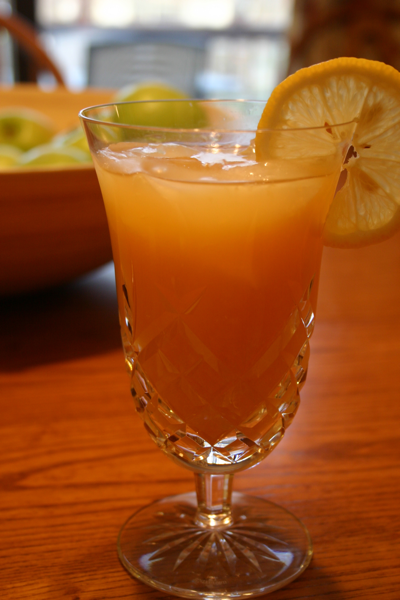 As I mentioned in my last post, we have been visiting family in Tennessee for Jeffrey's grandfather's funeral. On our visit we were showered with love, sweet memories, and delicious food. We were the recipients of "Southern Hospitality" at it's finest.
One night while we were in Tennessee, we were sitting around the table enjoying a delicious meal.  There was already a pattern of folks dropping by to deliver food.  The doorbell rang and William announced "It's probably dessert". He was correct! We had a great laugh. Not only was it dessert, but a fresh out of the oven chocolate pie. We were showered with ham, casseroles, cookies, pies, cakes, fresh baked bread, cinnamon rolls, and of course fried chicken. I think we all gained at least 10 pounds. The outpouring of love was overwhelming.
Several ladies who served us dinner after the funeral mentioned they enjoyed reading my blog. I mentioned to them that they would be the recipients of praise in an upcoming post because of their excellent hospitality and delicious food. I wish I could have interviewed each one of these special ladies and was able to share their dishes with you. My heart and my tummy were full after being fed by them.
While I do not have their recipes to share, I do have a recipe similar to the tea that was served to us. As the weather is starting to turn warmer and we are happily venturing out to our porches and patios this tea will be a welcomed addition to your glasses. The tea just screams spring and summer to me. As we were welcomed back to Kansas City with 80 plus degree weather, I knew I had to make this tea. Thank you to the ladies of Hermitage Church of the Nazarene for reminding me of such a delicious recipe and for showing such love and "Southern Hospitality" to my family as we mourned and celebrated the life of granddaddy. My cup runneth over!
Fruit Tea
Printer Friendly Recipe
Ingredients:
1 1/2 cups sugar
6 small tea bags
1 quart boiling water
1 6 ounce frozen lemonade concentrate, thawed DO NOT DILUTE!
1 6 ounce frozen orange juice concentrate, thawed DO NOT DILUTE!
2 quarts cold water
Directions:
Add sugar and tea to boiling water. Stir well. Cover and steep for 5 minutes. Remove tea bags, squeezing gently. Stir in the remaining ingredients. Serve over ice. Garnish with lemon slice and fresh mint.