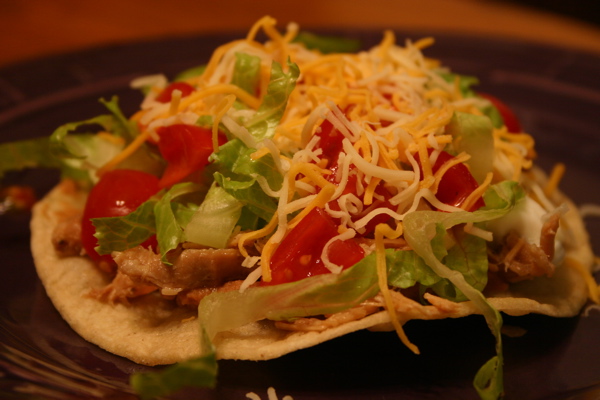 I don't know about you, but I am ready for an easy meal after all of the holiday festivities. Most of the time when I am looking for something easy, I turn to mexican food for the easy standby. Tostadas are a fun meal option at our house. Everyone can top them to their choosing and everyone is happy.
I hope you and your family enjoyed a wonderful Christmas and I am looking forward to a wonderful new year of blogging with you.
Tostadas
Ingredients:
small corn tortillas
canola oil
refried beans
taco meat, chili-shredded beef, left over turkey or meat of your choice
shredded lettuce
shredded cheese
picante sauce
guacamole
sour cream
Directions:
Put enough canola oil in a skillet to cover the bottom. Heat the oil and fry the tortilla until crisp. Spread beans on the bottom of the fried tortillas. Top with meat cheese and toppings of your choice. Enjoy!
I told you this was an easy one.