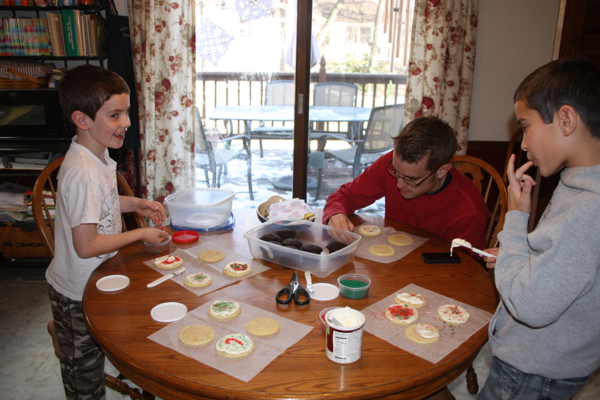 It's hard to believe that it is already Christmas Eve. Fortunately, most of my list has been crossed off, presents wrapped, and the spaghetti and meatballs are simmering. If there is something that hasn't been done yet, it will more than likely just wait.
The last few days have been filled with making fun family memories…being silly, watching Christmas movies, baking, decorating and eating more than our share of cookies, driving around looking at Christmas lights not to mention our annual visit to Starbucks before venturing out to look at lights. I must confess that these are some of my favorite times of the holidays.
I hope you and your family get to spend some time together and make some wonderful memories.