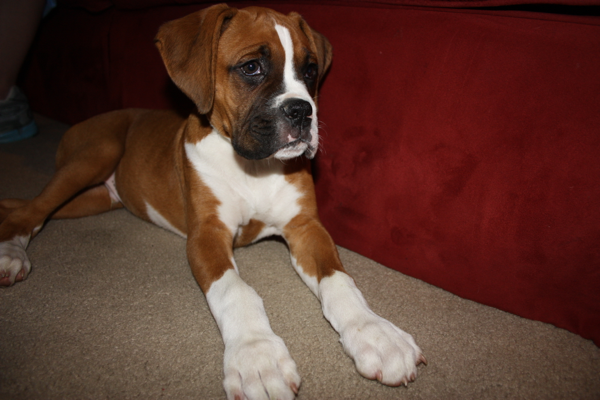 I hope you and your family had a wonderful Easter weekend. Our family had a fun weekend that was quite busy. In the mix of our already busy schedule of soccer games, family gatherings, music concerts, and a play, we also brought home a sweet puppy.
We have been thinking about adding a boy boxer to our family for a while and we received a phone call from the boxer rescue that they had some puppies. We decided to go visit and see if Nani was up for a puppy. She had lots of fun playing with the puppies and has graciously accepted Giggs into our family.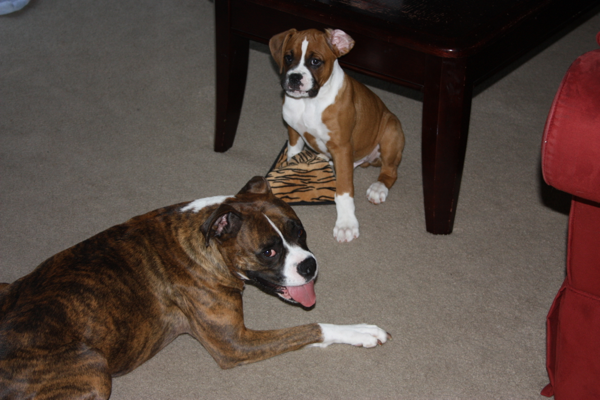 I am sure you will be hearing more Giggs and Nani stories in the future. They have been quite entertaining for the last couple of days.
Stayed tuned for a guest post from Jeffrey this week. He is making a scrumptious strawberry birthday cake to celebrate with tomorrow. I can't wait!