Commenting for the Giveaway is closed.
This is a Sponsored post written by me on behalf of FRESCHETTA® for SocialSpark. All opinions are 100% mine.
As the school year is winding to a close my calendar is bulging with things that have to get done before the lazy days of summer. It seems like I am running from one thing to the next. You know I am the kind of girl who likes to make everything from scratch, but I will confess there are times that even I give in and pull out a frozen pizza.  Knowing that my schedule wouldn't be getting in easier the next few weeks, when approached my Freschetta to do a review for their new Simply Inspired pizzas, I gladly accepted.
They sent me a coupon in the mail to try the pizza for free so I sent William and Jeffrey to the store with coupon in hand.  (I told you I was busy.  I am learning to delegate though.) They came home with not one but two pizzas.  (The coupon was only good for one but they wanted to make sure we did our due diligence.)  The flavors we tried were Rustic Pepperoni Pomodoro and Hawaiian Style.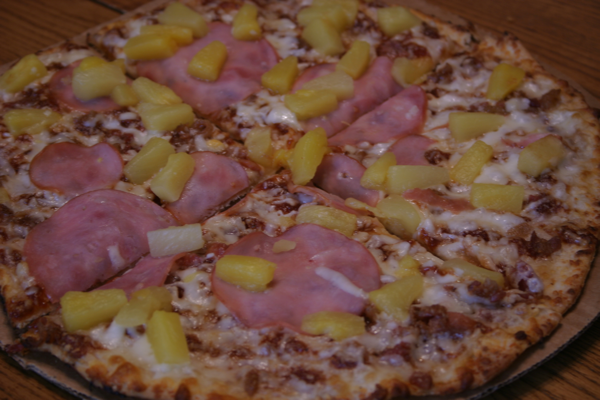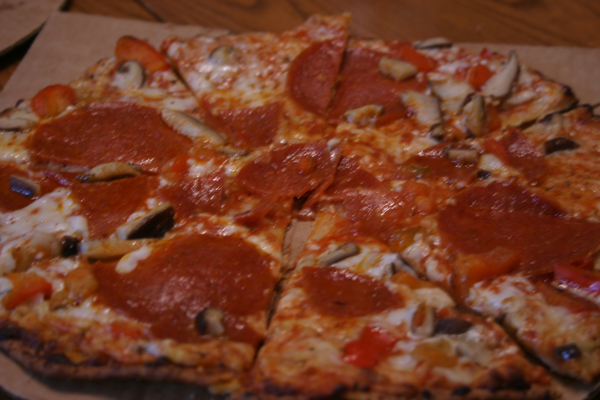 So what did we think?
First the packaging…kudos to Freschetta for creating a cool package that uses 30% less packaging.  Not only does it use less packaging but it is very easy to open and does not disturb the toppings when removing it from the package. (I find it frustrating sometimes when you are removing the shrink wrap on frozen pizza only to find that half the toppings come off at the same time.)
The pizzas had more than enough toppings and I liked that.  The crust was superb in my opinion.  I really enjoy a good thin crust and this one was super thin and crispy.  I liked it.  My favorite pizza was the Hawaiian Style.  I really enjoyed the combination of flavors (bbq sauce, canadian bacon, bacon, and pineapple along with mozzarella cheese) and it worked well.  Yummy actually! The Rustic Pepperoni Pomodoro while was a kid favorite, was not as appealing to me.  The flavor was good but it seemed a little greasy in my opinion.  Would I get them again?  Probably so…I did really enjoy the Hawaiian Style so I could see myself throwing one in the freezer for a busy night.
The good news is that Freschetta not only gave me  a coupon to try it for free but they are offering one to one of my readers as well as a cool cutting board.  To enter please leave a comment letting me know what is your meal of choice on those super busy nights were you are zooming from one thing to the next. The winner will be chosen at random and notified by email. So good luck! Don't worry if you aren't the winner because you can get a coupon for $2 off by liking Freschetta on facebook.