The saying goes, "You can take the girl out of the South, but you cannot take the South out of the girl." I've been out of the South for over seventeen years now living in the Midwest. My accent may have faded, but my taste buds are still the same. Growing up in the South, food was more than something to shovel into your mouth to avoid starving. Food was a social event and an excuse to exercise hospitality.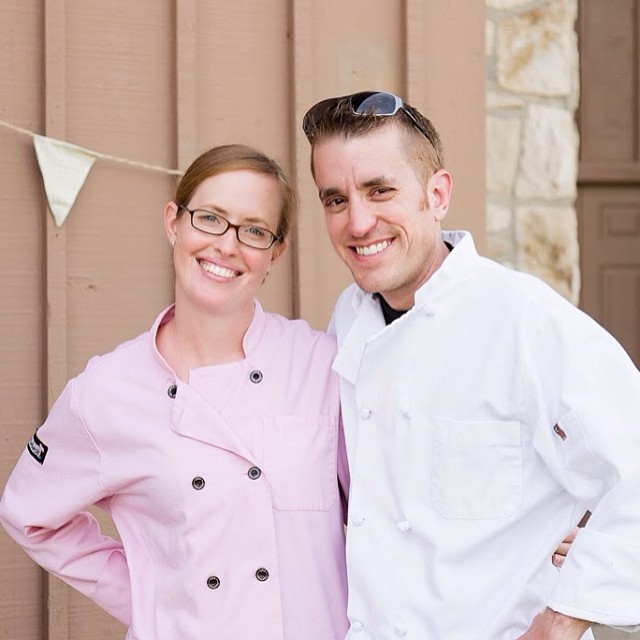 My mom was fond of telling a story about a time I was cooking and I just "didn't understand" what the recipe meant. I'm past that now and enjoy all kinds of cooking from grilling to baking. I enjoy cooking for friends and family. One of my favorite experiences is meeting someone who has eaten my cooking and just couldn't get over "how good that salad was." The kitchen is a relaxing place for me where I escape the chaos that comes from being outnumbered by the boys.
My husband is your basic computer nerd who works on web servers. (That makes this blogging thing easy and hard at the same time!) We have two boys. The oldest aspires to be a "professional soccer player" and the younger claims he will be a "professional video game player."  We have two boxers that we have rescued.  One is a sweetheart and the other is a complete disaster.
I look forward to sharing my recipes and stories and look forward to hearing from you.
Some other fun facts…
I love coffee but only if I have half and half to go with it.
When I was in college I use to love to eat Doritos and drink orange juice at the same time.
I love to eat cupcakes and normally eat them within 3 bites.
In the summer my boys and I are complete pool bums and I wouldn't have it any other way.
I love to shop at Costco. I go there at least once a week.